A Beautiful Office For All Your Wellness Needs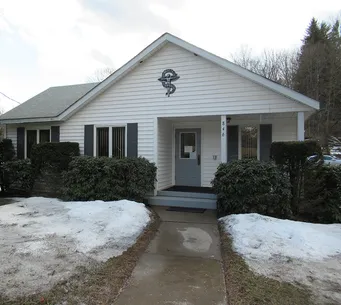 Facility
We are proud to provide a state-of-the-art facility for the highest quality chiropractic care available and have been in business for 25 years. It is one of our top priorities to protect the well-being of our valued patients. We are confident that you will feel right at home in our office as we welcome all patients as if they were family.
Appointments
If you would like to make an appointment, please contact our Hawley office at (570) 226-4050. A member of our staff will be able to confirm scheduling with you directly.
Financial
Is the thought of incurring a huge bill deterring you from seeking out the chiropractic treatments you need? Don't worry! We accept most medical insurance carriers, as well as cash, check, and major credit cards. However, we don't accept AmeriHealth, Aetna Better Health, and Coventry insurance providers. To verify whether your plan is accepted at our clinic, call us today.
Most insurance plans are accepted at our office. We accept auto accident, workers compensation, personal injury and most health insurance plans, including Medicare. Since there are so many plans and coverage varies widely, please call us to find out if your plan covers care in our office. Our staff will verify and explain your benefits before treatment, at no charge.
Insurance Providers We Deal With
Highmark Blue Cross
Geisinger
Geisinger Gold
Geisinger Family
Aetna
American Specialties Health
Empire Plan
United Healthcare
Medicare
Various Union plans and others

Cancellation
If you are unable to keep an appointment, we ask that you kindly provide us with at least 24 hours notice. We ask for this advance notice so that we can offer this appointment to another patient. A fee may be charged if a patient does not show up for an appointment without sufficient notice.


We would like to take this opportunity to thank you for choosing our practice for your chiropractic care!